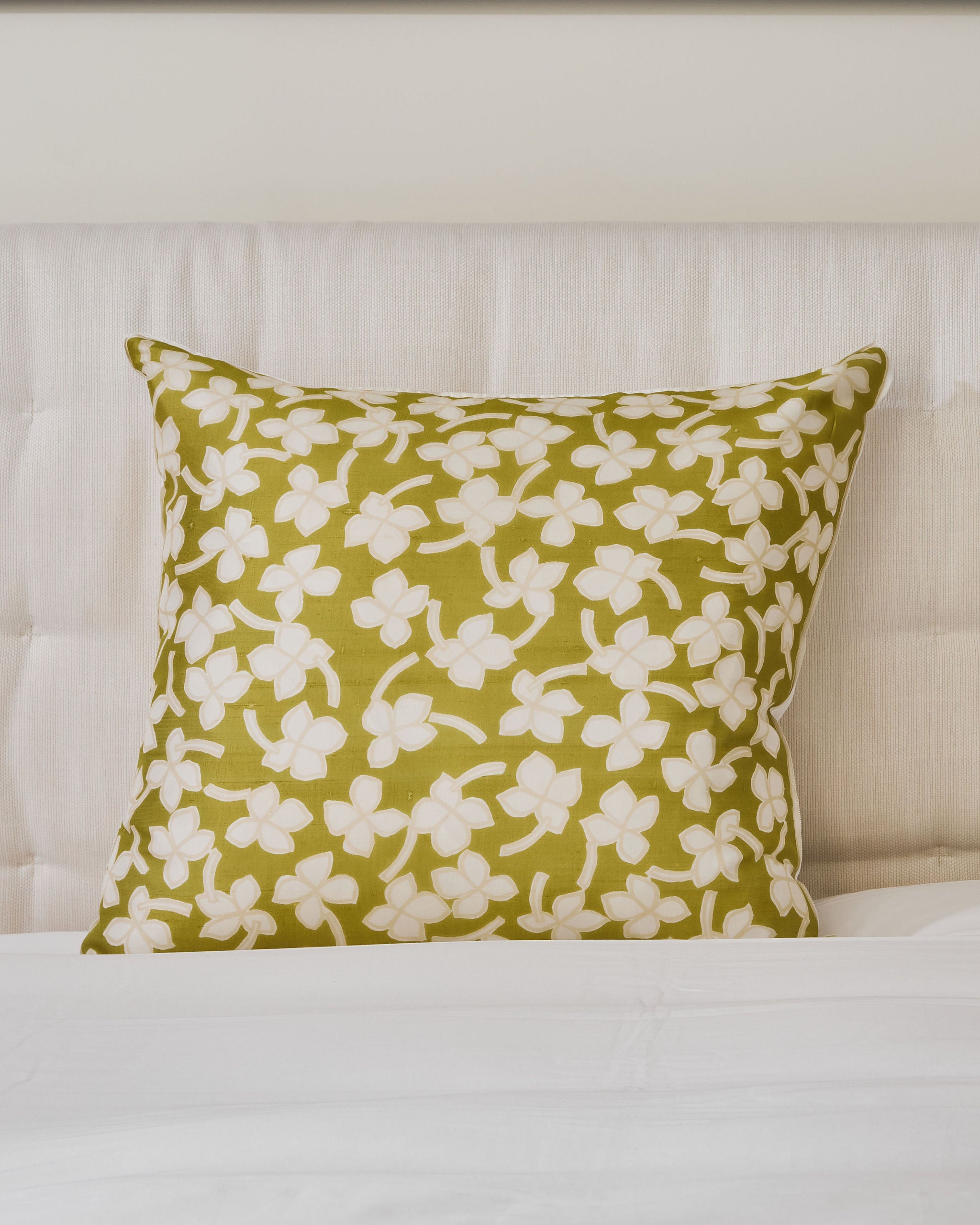 Description
Story 
Details 
Colour Options
These hand selected silk scarves are also handmand here in Toronto. Featuring a selected scarf on one side and soft neutral velvet on the other. 

We wanted to mix our love for vintage fashion and homegoods. Thus, we created these pillows from. vintage designer silk scarves, providing both comfort and individuality. 
Handmade 08/2021 by Camal

100% silk and 

velvet
22"x22"
GREEN: 

Armani Collezioni Green Floral Print Silk Scarf

PINK: Tom Ford Pink & WhiteFloral Print Silk Scarf

GEOMETRIC: Lafayette 148 Silk Scarf Printed

BLACK: Balenciaga Black and Florals Silk Scarf

BLUE: Marc Jacobs Blue Printed Silk Scarf
FAQ
When will my order ship and when will I receive it?
All domestic orders will arrive within 5-10 business days, unless noted as a special order under product details. Regardless, all orders will receive up-to-date shipping times when your order is placed and tracking will be made available.
What about international shipping?
We ship internationally! International shipping will be calculated at the time of purchase. If you would like an exact estimate ahead of time please email us.
What is your return policy?
We have a seven-day return policy for a full refund. Any returns requests made after a week will receive a store credit. If you would like to start a return, please see our following FAQ. 
How do I start a return or exchange?
We understand it doesn't always work out. To begin the refund process, please get in touch with  Rachael@taylorhannaharchitect.com. Once we have received a request for a return, we will provide you with further return details. 

*please note all customers are responsible for the cost of shipping on returns* 
Shipping
Order Shipping
For all domestic orders, you have the option for curb-side pickup or delivery service in which you will receive your order within 5 to 10 business days, unless noted as a special order. International shipping times can vary, and we will provide you with further details once your order has been placed - alternatively send us an email and we will provide an ETA. Once your order has been processed and shipped you will be notified with the tracking information necessary to stay up to date with your order.