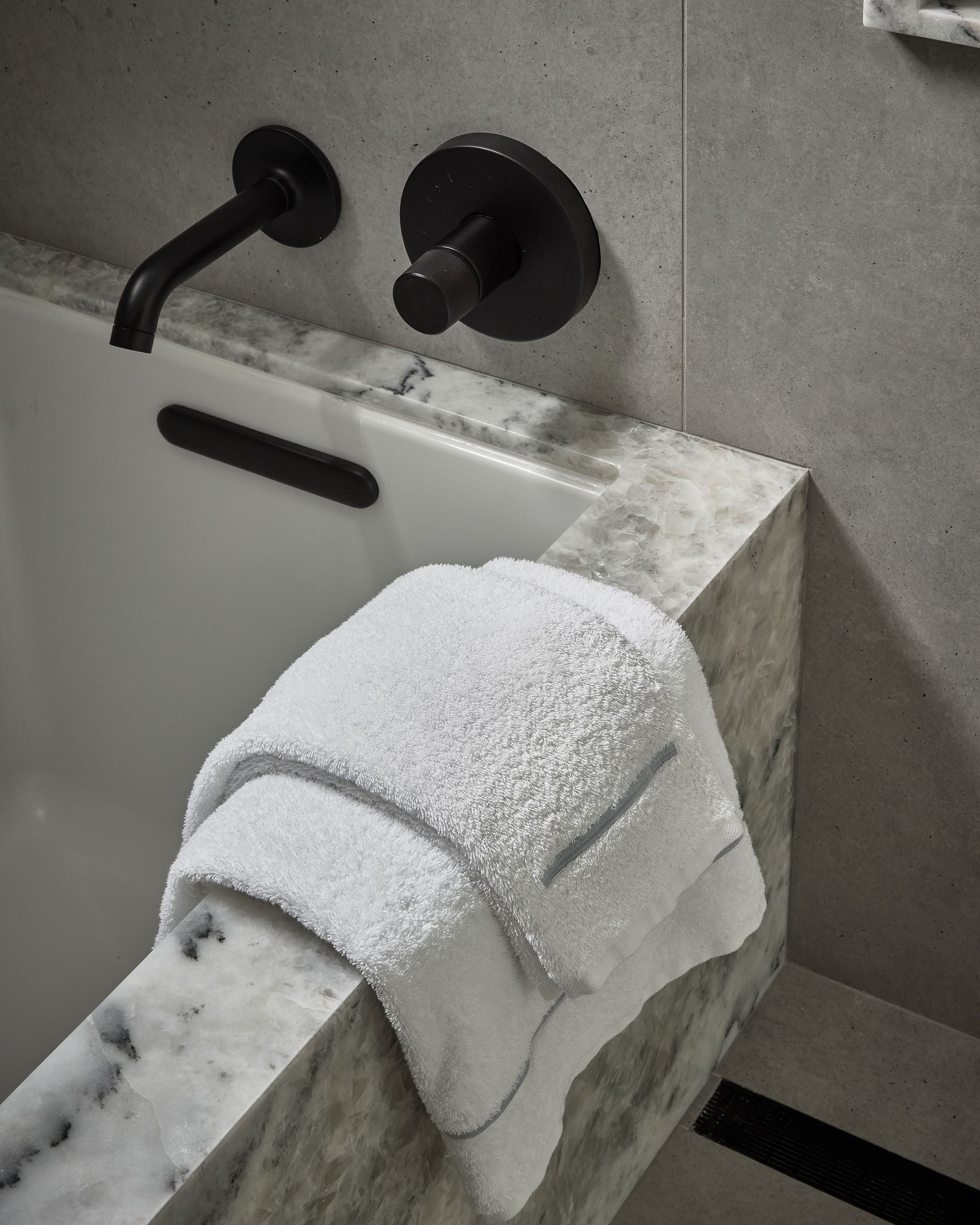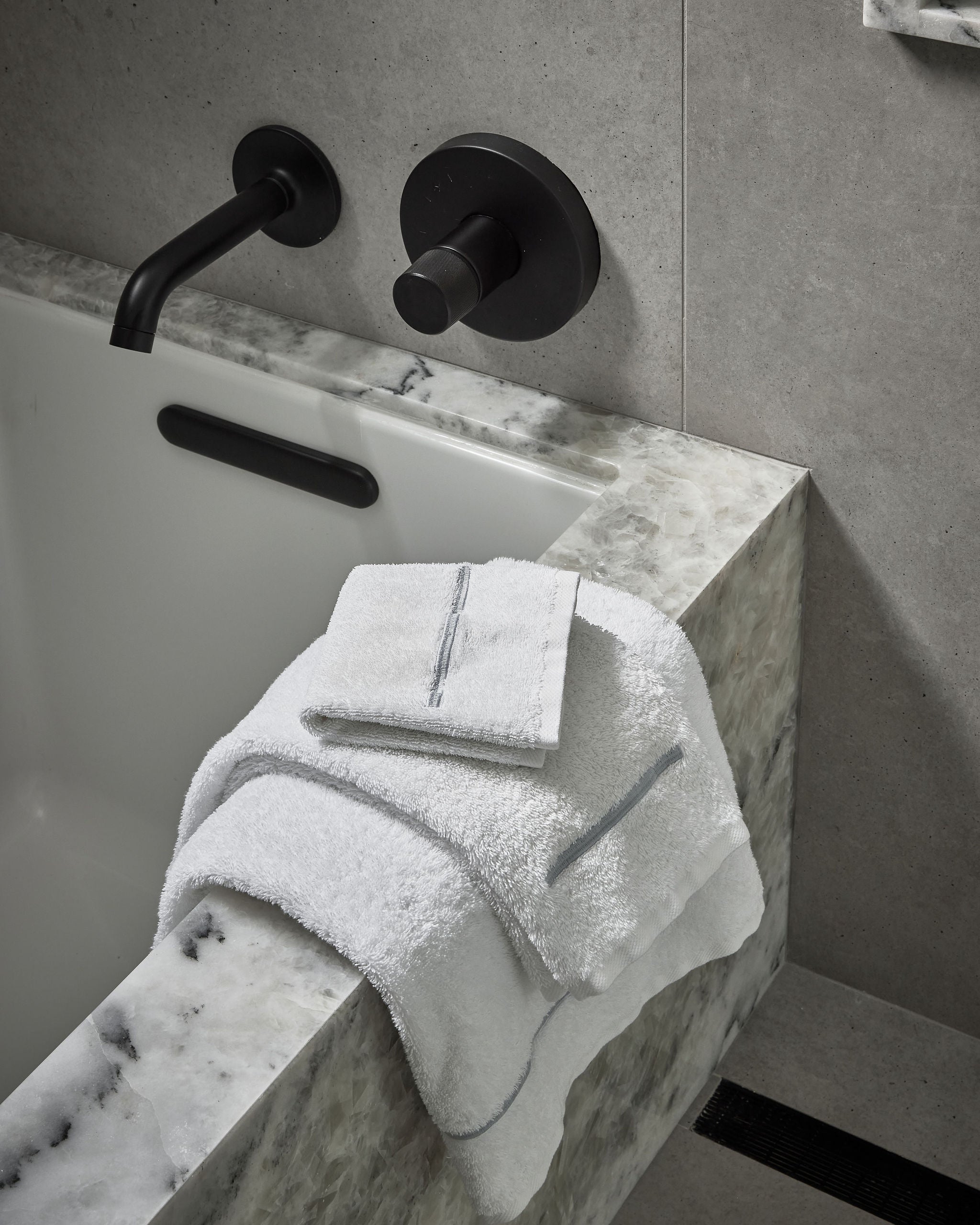 Goes with:
Invalid product or variant ID
Check the product handle and variant id
Description
Story 
Details 
Our towel set is made out of luxurious 100% Italian cotton, handmade in Italy. Each piece is included to fit all your bathroom needs.


Fresh cotton towels are something we prioritize. Wrapping yourself in a plush towel can make any bathroom feel like a spa experience. Taylor Hannah has been using Valeria's hand made towels for three decades, and it only made sense to include Valeria's products in our first collection of TH Curation.
Each towel set includes:
1 Bath Sheets 39"x59"
1 Bath Towel 28"x54"
2 Hand Towel 20"x39"
2 Face Cloth 12"x12"
1 Bath Mat 20"x27"
FAQ
When will my order ship and when will I receive it?
All domestic orders will arrive within 5-10 business days, unless noted as a special order under product details. Regardless, all orders will receive up-to-date shipping times when your order is placed and tracking will be made available.
What about international shipping?
We ship internationally! International shipping will be calculated at the time of purchase. If you would like an exact estimate ahead of time please email us.
What is your return policy?
We have a seven-day return policy for a full refund. Any returns requests made after a week will receive a store credit. If you would like to start a return, please see our following FAQ. 
How do I start a return or exchange?
We understand it doesn't always work out. To begin the refund process, please get in touch with  Rachael@taylorhannaharchitect.com. Once we have received a request for a return, we will provide you with further return details. 

*please note all customers are responsible for the cost of shipping on returns* 
Shipping
Order Shipping
For all domestic orders, you have the option for curb-side pickup or delivery service in which you will receive your order within 5 to 10 business days, unless noted as a special order. International shipping times can vary, and we will provide you with further details once your order has been placed - alternatively send us an email and we will provide an ETA. Once your order has been processed and shipped you will be notified with the tracking information necessary to stay up to date with your order.